Item Description
ONE 
CADILLAC DTS 2008 2009 17 INCH ALLOY RIM WHEEL FACTORY OEM 4619 9596590
Manufacturer Part Number: 9596590
Hollander Number: 4619
Condition: 
"This is used wheel and may have some cosmetic imperfections, please ask for the actual picture"
Size: 17"x 7"
Bolts: 5x115mm
Offset: N/A
Position: UNIVERSAL


NOTE: The buyer is responsible for fitment; 

*Center Cap(s), Valve Stem(s), Valve Stem Sensor(s),
 TMPS, Tire(s), Lug Nut(s) as well as Lug Nut Covers are NOT Included.
Vehicle Fitment

2008 2009 CADILLAC DTS 17" FACTORY OEM WHEEL RIM
9 SPOKE FACTORY ORIGINAL WHEEL RIM

Quality Management
Product quality is our top concern, so at i1parts solely with the highest quality remanufacturers, therefore each wheel undergoes a rigorous process of remanufacturing and variousinspections based on internationally recognized standards to make sure its structure is 100% sound, straight and true,using state of the art technologyand methods by the highest quality remanufacturers, many of which are ISO 9001 andSAE J2530 certified, so our customers can find replacement wheels thattruly are just like new. 
All of our remanufactures use computerized systems to match thefactory color. To further improve the satisfaction of our customers wethen inspect every wheel prior to listing making sure the color is asclose to factory as possible. 
Payment
Price is important factor to our customers, usually our prices arecertainly competitive, but sometimes our quality control model does not always permitus to have the lowest prices. Therefore we have created a Damaged Wheel Buy Back (Recycling)program to decrease the overall cost for our customers while alsooffering an environmentally safe way of disposing of their old wheels. Only OEM rims are qualified for  Damaged Wheel Buy Back (Recycling) program. 

  
We accept payment in the form of Credit or Debit card. Items will not ship until payment is received. We are required to collect sales tax to all orders. This will be added to your order upon checkout. Please contact us for more information.
Shipping Information
All wheels or products are shipped within the contiguous 48states using FedEx Ground or UPS Ground services. If rush shipping isneeded, please contact us for a quote. We can add Next Day, 2nd Day,etc. to accommodate your needs. All items are shipped in reinforcedcardboard boxes and packaged to ensure protection.
Shipments to buyers in Alaska, Hawaii, Guam, Puerto Rico, the U.S.Virgin Islands or outside the United States - Please contact us for ashipping quote. Outside the U.S., buyers may be subject to local taxes,and brokerage fees. Please be aware of this before bidding orpurchasing. These fees are the responsibility of the buyer.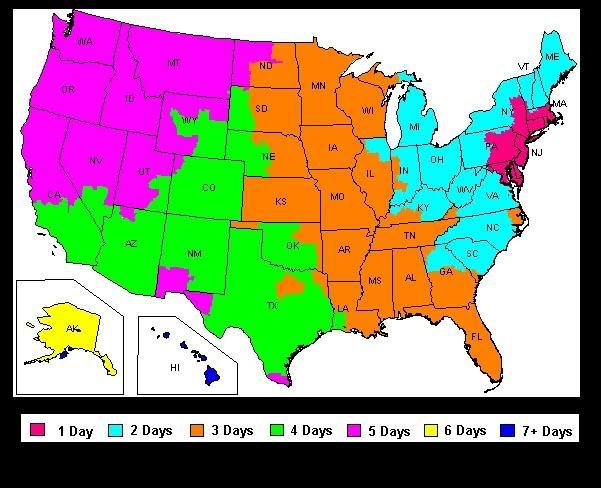 Return Policy

Returns are accepted within 14 (fourteen) days of receipt and the returned items must not be installed, used, mounted or altered in anyway. Customers may return the purchased items for any reason that makes customer unsatisfied. Please be NOTED that there is a 25% restocking fee and the customer is responsible for return shipping unless the item is found to be damaged or defective. All items must be returned in the same condition in which they were received.
We are committed to your satisfaction. Feedback is an important asset, so if you are satisfied by your experience with i1Parts products and services, we would greatly appreciate it if you could take a moment to leave us positive feedback with 5 star ratings. If you are not completely satisfied please contact us to give us the opportunity to improve your experience. Please know that your positive feedback and 5 star rating highly appreciated and it is vital to the growth of i1Parts. Thank you!!!